The Lorenzo Hotel is one of my favorite stays in Dallas, Texas. From the moment you walk in you realize that this is not your average hotel stay. It is filled with art EVERYWHERE and for a person like me that is a dream come true because every part of this hotel was a perfect picture opportunity.
We arrived a bit early before check-in and they were extremely accommodating. They checked us in and even upgraded us to a beautiful suite with a small sitting area that overlooked downtown Dallas (thank you again Hotel Lorenzo).
Vanessa & I decided that we wanted something that was centrally located in downtown and close to everything! We didn't really want to drive and wanted to Uber so most of the locations we wanted to visit were within the downtown area and very close to our hotel. I usually book my trips via Expedia and I like looking up reviews and details on Tripadvisor. The hotel name instantly caught my name and as soon as I saw the pictures and location I was instantly sold.
As soon as you arrive at the Lorenzo Hotel you see art over the main doors. As you walk in you find the check in desk and it is underneath this vast array of hot pink woodwork. There are televisions all over the hallway that display beautiful blinking human eyes. I don't know if you all know but I have a fascination with beautiful eyes so this totally made my stay LOL! The entire hotel is decorated with fancy furniture and eclectic artsy things like books, paintings and televisions and lights. Some would describe this as a little quirky, but I found it to be aesthetically pleasing.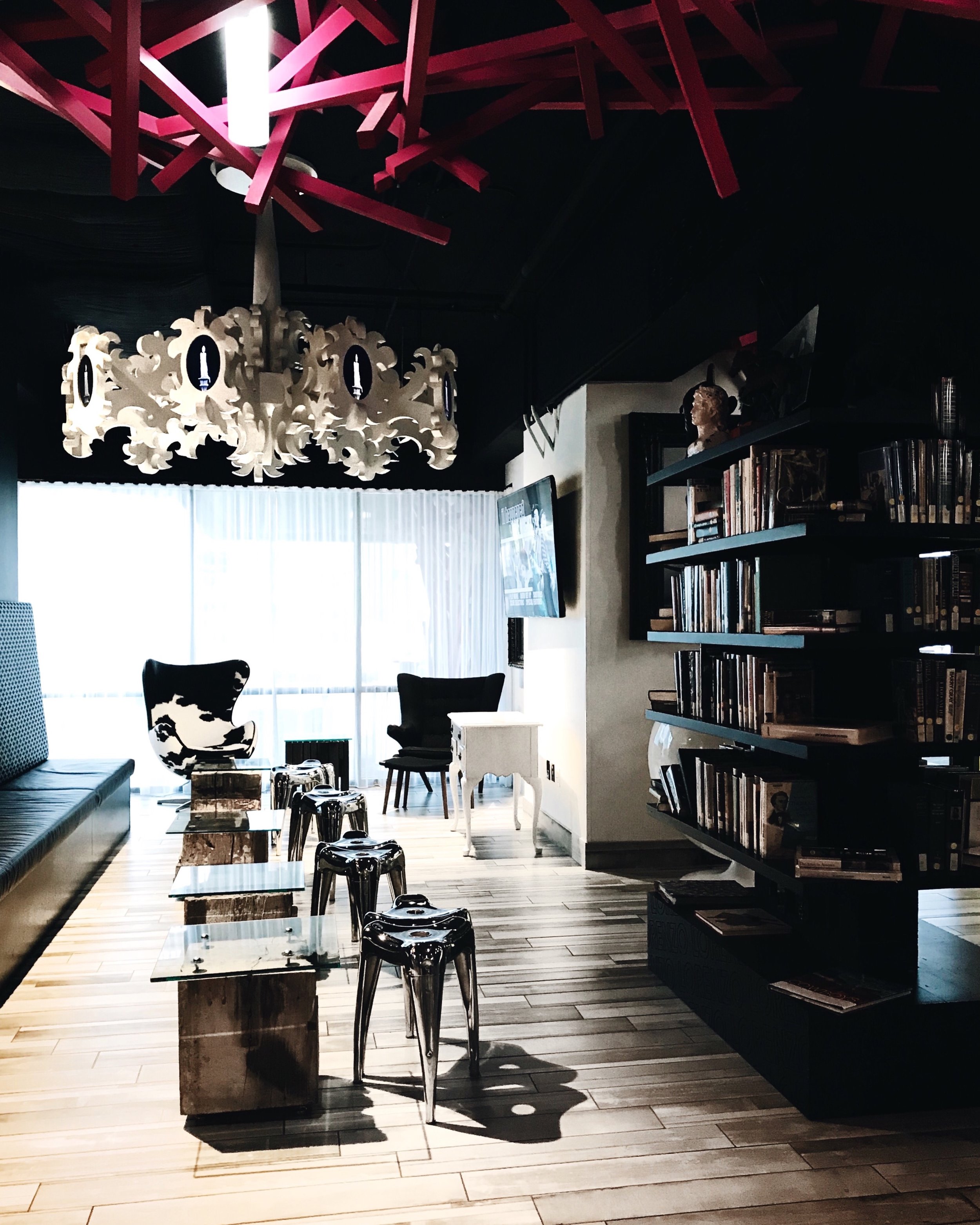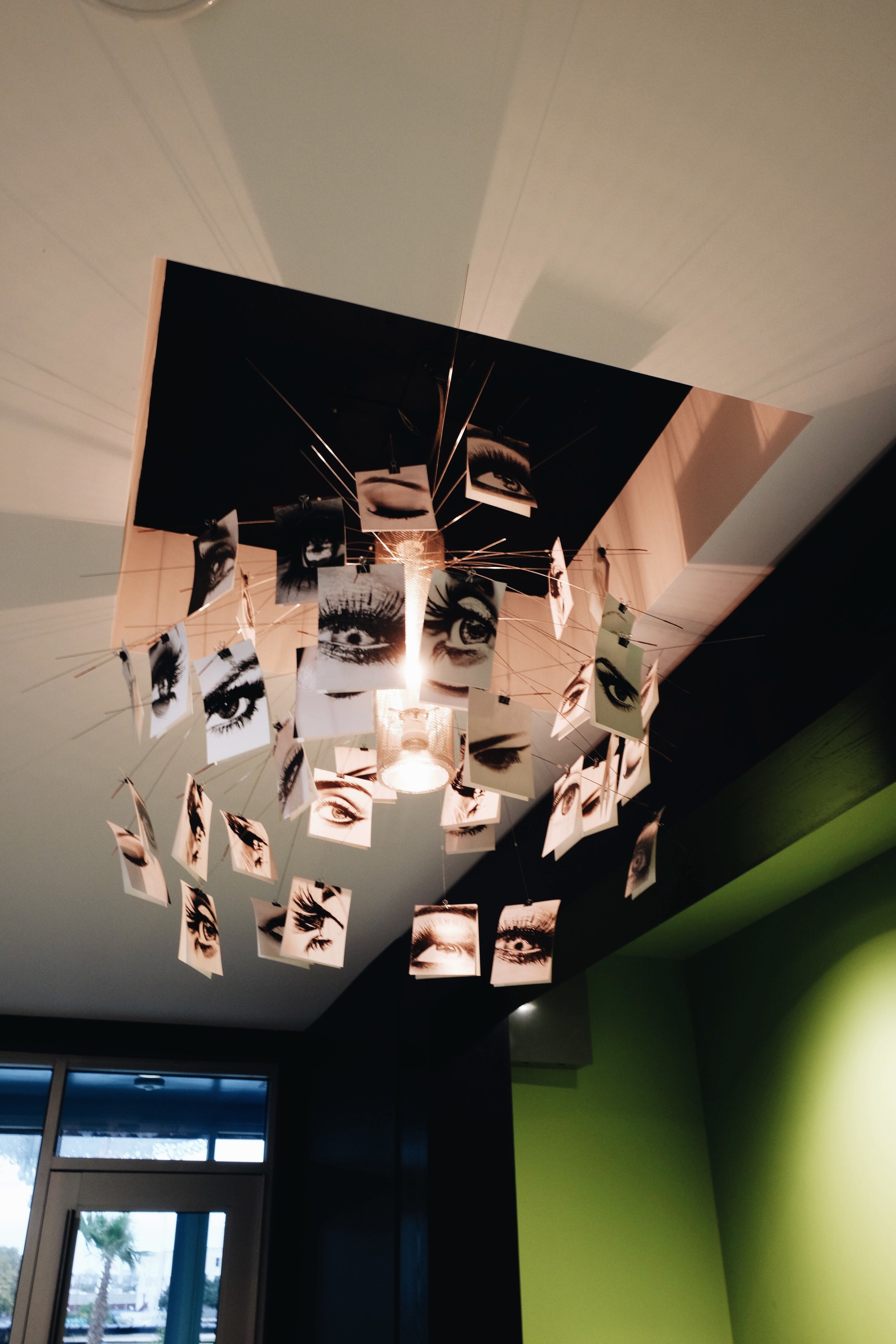 We went up to our suite and couldn't believe the size of it! It had this beautiful Shakespeare quote written on the carpet and a beautiful living area with vintage black and white furniture. It also had a huge spotlight (lamp) that we used for shots inside the room. The beds were extremely comfortable and the view overlooking downtown was the icing on the cake!
We went out and enjoyed the city but upon our return to our room we noticed the hotel bar was poppin...so we decided to check it out and stay for a few drinks! The bartenders were amazing and the drinks were delicious. The crowd was really cool...not your typical hotel bar crowd...you know everyone in Texas is friendly so we even made friends with a few other guests that night.

This hotel has an amazing pool area with cabanas but we went on a really rainy weekend, so we didn't get to experience it. I hope you look into this fabulous hotel when you go to Dallas and I hope you enjoy it as much as we did! We will definitely be coming back during the summer to enjoy the outdoor amenities a bit more! Thank you for having us Lorenzo Hotel!