The Royal Terrarium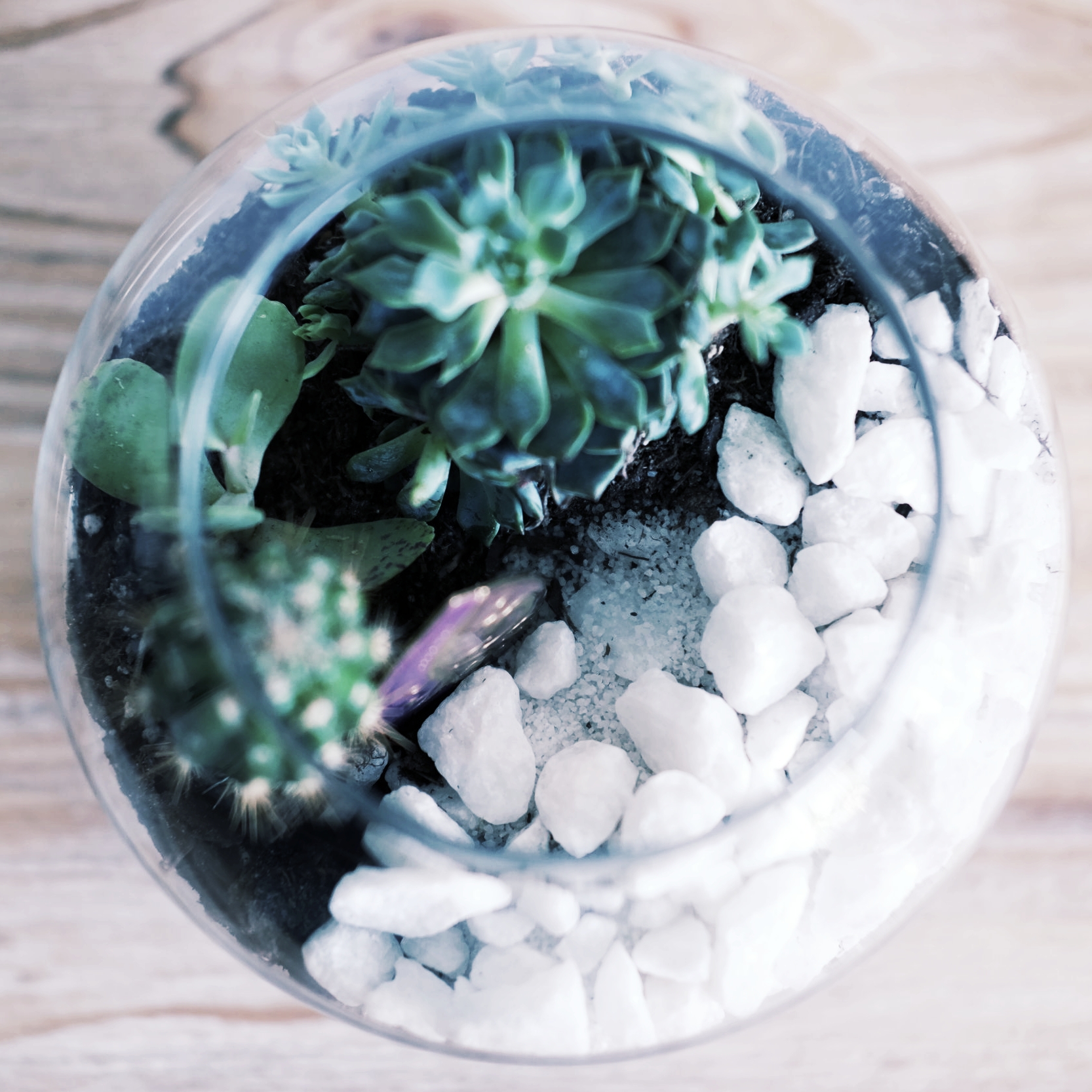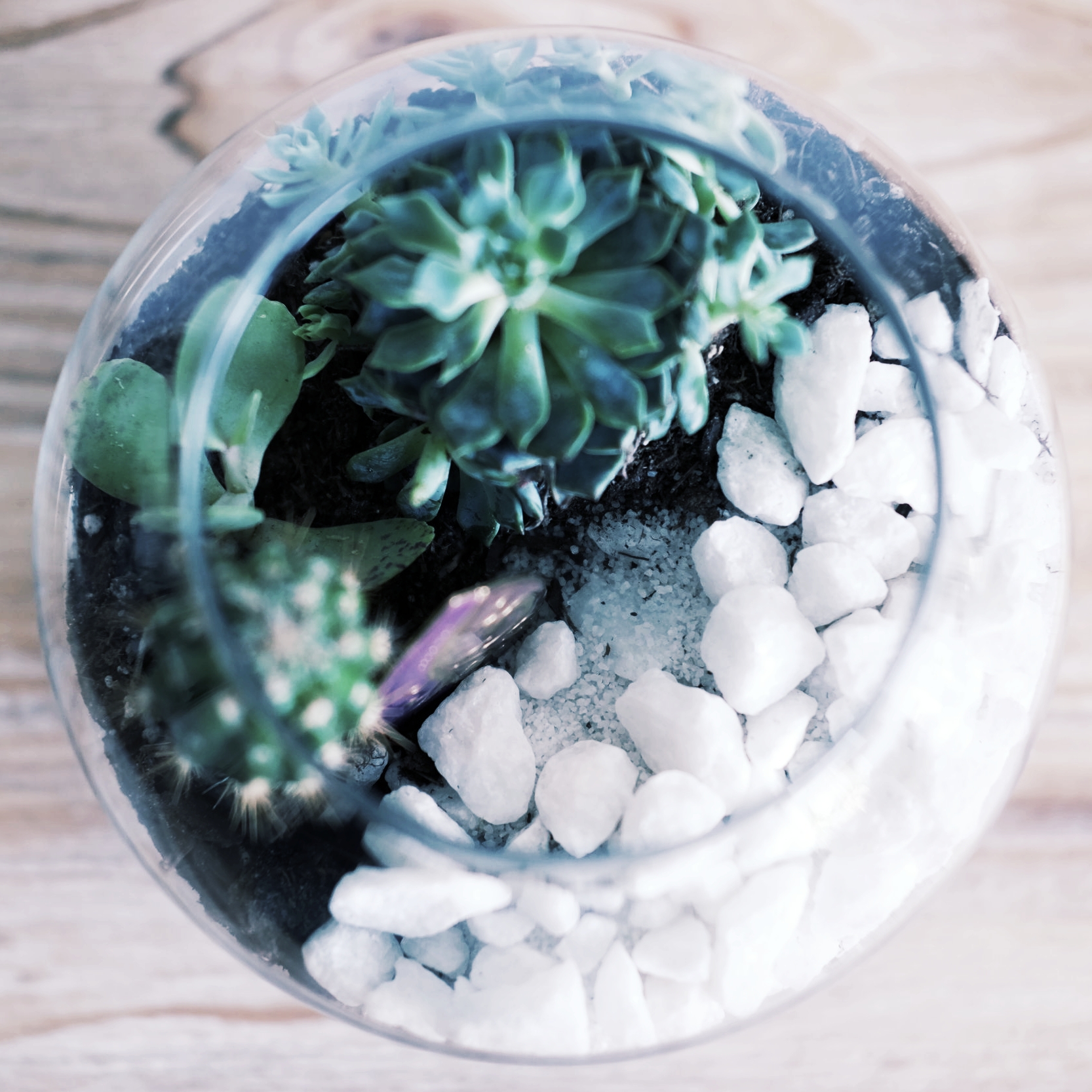 The Royal Terrarium
This beautiful 5" glass globe terrarium has about 3 different classes of plants.
Various types of exotic succulents decorate this glass bowl.
The soil is mixed with river rocks and perlite to recreate a self sufficient ecosystem for your new plants to grow in. A portion of the soil has fine white sand layered with marble pebbles to give it an exotic decorative look. A special charm or accent is placed in each terrarium to give it a unique look.
This terrarium is not only perfect for a home, but also for a well lit office space.
It is uniquely handmade and measures 5.6" x 4.8" inches and has a diameter opening of 5 inches.
Materials : Glass Globe, Cactus Soil, River Rocks, Perlite, Fine Sand, Marble Nuggets.
Soil: Cactus potting soil mixed with perlite and river rocks for better hydration
Style: Flat bottom
Craft type: Terrarium
Diameter: 5 inch opening
Special care instructions are provided with each purchase so that it thrives in its new environment. Each terrarium is made with love and light.
*Free local delivery in the Houston area.